Worth Visiting….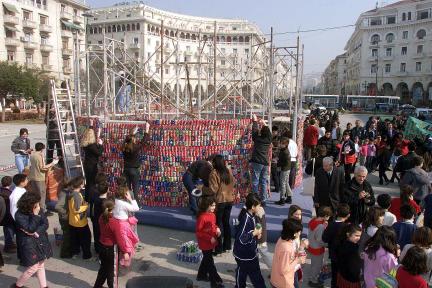 The White Tower. Built by Venetians in the 15th Century and later converted to a prison during Turkish occupation.
The temple of Saint Demetrius which also includes a museum.
The church of St. Sophia. Dating from the 8th Century AD.

The Madonna the "Achiropiito" of the 5th century with its outstanding mosaics. It is believed that an image was created here without human intervention (!)
Galerius' Arch, also known as Kamara. Built in 300 BC to remind the triumph of Galerius over the Persians.
The Rotonda, also from the time of Galerius which was converted to a church by Theodosius the Great. The Turks in turn converted it to a mosque and now it is a church once again (St. George.)
The seven towers. They were used in the city's defense during Theodosius' reign. They were modified in the Byzantine era and later by the Turks. In present day only one tower is preserved, which in recent history was used as a prison known as Gendi Koule.
The National Theatre of Northern Greece. An art gallery is also hosted in the same building with exhibits of paintings from all over the world.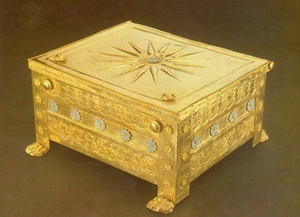 The archaelogical museum, where one can take a journey in the history of all of Macedonia.
The Panorama. A small town on the slopes of Chortiatis with a magnificent view to the city and the Thermaic Gulf.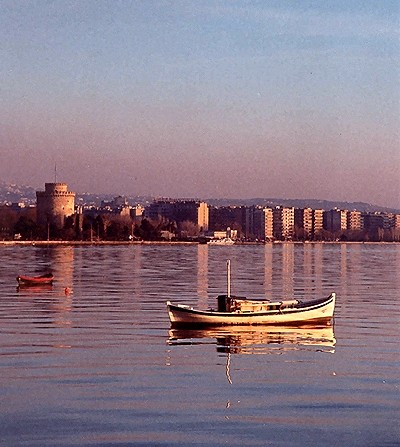 photo: G. Tsiantoukas
The city's sea-front for a promenade. One can see the White Tower and Alexander the Great's statue.
The Ladadika district
Aristotelous Square.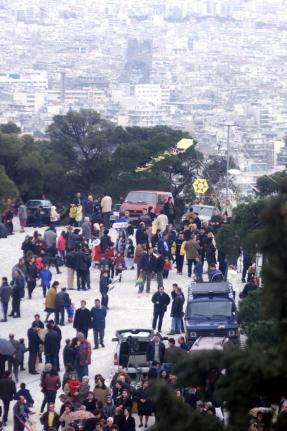 Seich Sou, an area replete in green, which provides a serene refuge from the city life.
New Krini
The Folkloric museum
…and of course Tsmiski St., ideal for a shopping promenade. Also an excursion to Chalkidiki, Pella and Edessa should definitely be a part of your visit to Thessaloniki.

For accommodation in Thessaloniki, Chalkidiki and other parts of Macedonia clickhere!