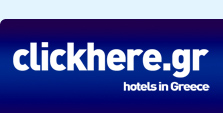 | | |
| --- | --- |
| Travel to Skiathos Island | |
Skiathos Island Tour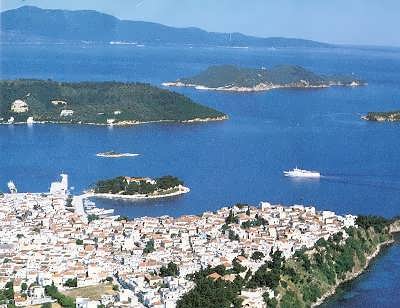 photo: Papakonstantinou

Skiathos is the first island we meet. The most cosmopolitan. Chora (Skiathos Town) is the capital of Skiathos and has a population of 6,000. It is built on the site of ancient Skiathos at the foothills and slope of a small hill.

The island is emerald green, filled with plane, pine and fir trees, as well as fruit-bearing trees and vineyards. Skiathos has an excellently developed infrastructure for tourism, which combines all kinds of holidays. It also has wonderful beaches and an excellent climate.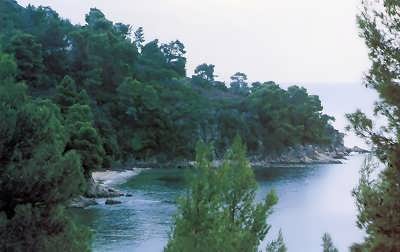 Every summer, Skiathos becomes extremely cosmopolitan, from the influx of a great number of tourists. Freshly - painted island homes, traditional architecture, and superb cobblestone roads are the décor of summertime Skiathos.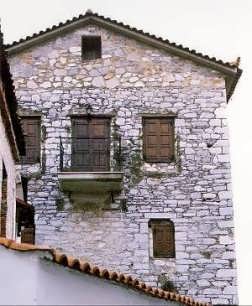 photo: Papakonstantinou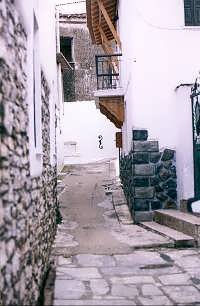 photo: Papakonstantinou

At the famous Greek school of Skiathos, which was founded during Kapodistrias' Governance (the first Greek Governor following the revolution against Turkish rule in 1821), many famous writers were students there, such as Alexander Papadiamandis, Stefanos Dimitriadis, Eugenios Dimitriadis and Moraitis.

According to tradition, Skiathos got its name because it is in the "shade of Athos" (Agion Oros or Holy Mountain.)


Worth Visiting:
Bourtzi. It is located at the port and is a Venetian fortress built in 1206.
Agia Paraskevi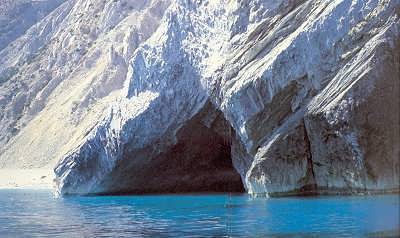 Lalaria, (only by boat) and the cave of the "murderess" (fonissas.)
The house of Papadiamantis.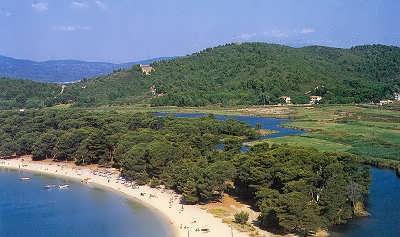 Koukounaries. At a distance of 13 km from Chora (Skiathos Town). It is a forest of pine-cones which ends up at a beautiful beach with golden sand. It is one of the most beautiful natural beaches of the Mediterranean.

The house of Alexandros Moraitis.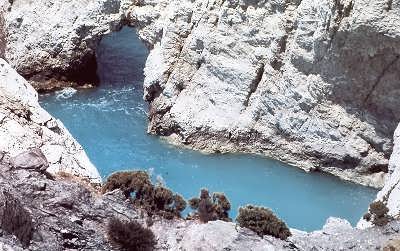 photo: John Maggos
The banana beach, Troulos, Great Sand, Kanapitsa, Vromolithos, Megalos Yialos (generally the island has superb beaches.)
The Monastery of Evaggelistrias.
The Monastery of Agios Charalambos.
The Monastery of Panagias Kounistras.
The Lake. It is exactly behind Koukounaries, and is an important wetlands of the area.
clickhere
for accommodation in Skiathos island